European Students of Industrial Engineering and Management also known as ESTIEM is an organization that brings together Industrial Engineering students from all across Europe. ESTIEM's goal is to establish and maintain a network of international students and support them in their personal and professional growth.
The ESTIEM network includes around 80 Local Groups in around 30 countries. All in all ESTIEM reaches around 50 000 industrial engineering students.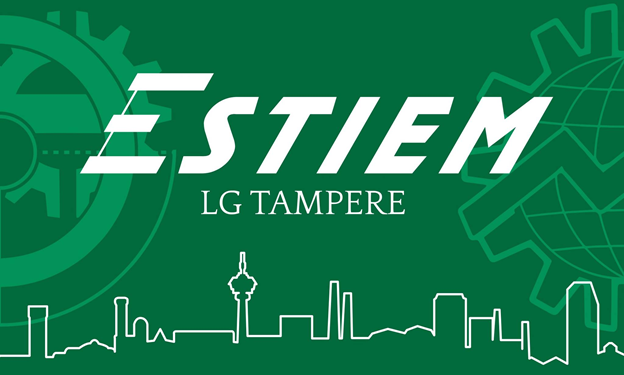 Local Group Tampere is managed by Indecs together with Man@ger, the guild of Information and Knowledge Management.
What does ESTIEM offer a student?
ESTIEM offers dozens of events each year whose agenda ranges from comprehensive merrymaking to substantive professional or academic topics. Each event is organized by a Local Group and LG Tampere is one active organizer.
You can choose an event that interests you based on its focus on fun, culture or substantive content. By attending you will discover the ESTIEM spirit – ESTIEM is one big family that receives first-timers with open arms!
How does one benefit from ESTIEM events?
You get to practice your English skills (and possibly other languages as well)
You get to meet with cultures across all corners of Europe from Turkey and Russia to Portugal
You get international friends and contacts
The substantive content is reputable and looks good on a CV
You get to travel at an affordable price. The participation fee is often around 15–70 € including travel at the event, accommodation, food and the programme. The overall cost to you including travel to the event is usually only 100–300 €. Indecs offers a 100 € grant to its guild members (member and studying IEM as a major in Tampere) for their first ESTIEM trip (excluding LGE).
ESTIEM projects
Check the dates for future ESTIEM projects from ESTIEM's homepage! If organizing an event interests you, contact Indecs' Responsible for International Affairs. The following are a description of recurring ESTIEM events.
Academic Days
Academic Days events are designed for students who want to supplement their studies with a deep understanding of a subject related to industrial engineering and by applying this knowledge to a practical situation. An Academic Days event focuses on a single subject that is in the area of expertise of the university of the organizing Local Group. The subject is handled both in theory and in practice. The participants learning and understanding is continuously followed in feedback sessions. The participants set learning goals that are followed by the group and a mentoring professor.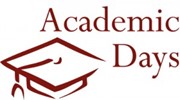 Activity Week
Activity Week is an event whose sole purpose is having fun with the host country's representatives and the taking in of culture. The event can include for example water skiing, local sports, student culture or mountaineering. This event is an excellent way to relax: just make sure you follow the schedule and have fun with like-minded European industrial engineering students!
BrainTrainer
In a BrainTrainer project participants get to develop their soft skills like leadership, presentational, business and interaction skills. The instructors are professionals, sometimes ESTIEM's own experienced students or alumni. The event lasts for about a week with three to four sessions lasting one or two days each. In this even you get to put your new learnings into practice.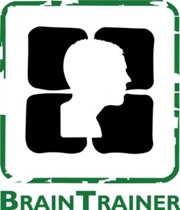 Europe3D
In a Europe3D event you get to thoroughly familiarize yourself with the host country. The events three dimensions are economy, culture and politics. Participants attend lectures held by experts and politicians, workshops regarding intercultural communication, visit the parliament et cetera. A Europe3D event costs less than a comparable solo travel and you get to immerse yourself in the host country's culture more thoroughly with the help of natives.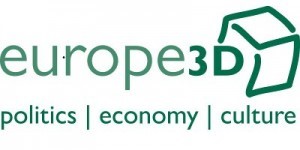 Summer Academy
Summer Academy gathers around 14 participants for two weeks into a peaceful location away from the busy city. The intention is to polish your interaction and business skills with an accomplished mentor. The tranquil location allows for new ideas, relaxation and discussion within the group and with the mentor. Summer Academy is one of ESTIEM's most reputable events and surely will help develop you professionally.
TIMES
TIMES is a business case competition organized by ESTIEM. Each fall each Local Group organizes a local qualification. Any group of 3 to 4 people can enter as a team. Local qualifications take in 6 to 8 teams and the winner continues to a semifinal. There are 7 to 8 semifinals at different locations in Europe. The winner of the semifinals continues to the final held at a different place each year. The winners are crowned IEM Student of the Year – a nice addition to a CV!

Vision
A vision project is a series of topical seminars lasting for a year. The events' goal is to research innovative and novel approaches and tools for current trends and issues. The event helps establish contacts between students and professionals. Each seminar approaches the topic from an angle that is relevent to the host Local Group.

How can I participate?
The events can host a limited number of participants who are chosen among applicants. You can apply to an event on ESTIEM's homepage. You get an account by contacting Local Group Tampere Local Responsible or Indecs' Responsible for International Affairs or by filling this survey. Once logged in, you can see all future events, application deadlines, participation fees and event descriptions. Each event has its own link for applying. In drafting your application its most important to show you are enthusiastic about the event. Previous experience of ESTIEM or a certain progression in your studies are usually not required. If you have questions about ESTIEM events you can ask Indecs' International Affairs team:
Responsible for International Affairs Julia Vaara (kv-vastaava@indecs.fi)
International Officer Juhani Koppinen (juhani.koppinen@tuni.fi)
International Affairs Assistant Vilma Kouvo (vilma.kouvo@tuni.fi)
Man@ger's International Affairs Coordinator Fanni Tuominen (fanni.tuominen@tuni.fi)